GAMBARAN PENGETAHUAN DAN SIKAP POLISI LALU LINTAS DALAM MEMBERIKAN PERTOLONGAN PERTAMA PADA KORBAN KECELAKAAN
DESCRIPTION OF THE TRAFFIC POLICE'S KNOWLEDGE AND ATTITUDE IN PROVIDING FIRST AID TO ACCIDENT VICTIMS
Keywords:
Attitude, First Aid, Knowledge, Traffic Accidents, Traffic Police
Abstract
Introduction: First aid is the process of providing temporary relief quickly before arriving at the hospital. Traffic police is one emergency first responder where knowledge and attitudes are needed in order to optimally provide first aid to victims. This study aimed to describe the knowledge and attitudes of traffic police in offering first aid in accidents.
Methods: Quantitative research method with descriptive design and survey approach. The population is the traffic police who work at the Polresta Pekanbaru with a sample of 60 respondents using the consecutive sampling technique. The data were presented in a univariate with frequency distribution table and the central tendency table. The frequency distribution table including gender, education level, history of helping accident victims in the last two years, and history of training. The central tendency table including age and length of work.
Result: The results showed that 54 (90.0% of respondents) were male, 32 (53.5% of respondents) graduated from high school, 33 (55.0% of respondents) had experience in helping accident victims in the last two years, 49 (81) .7% of respondents) had never attended additional training on first aid, the average age was 33.28 years and the length of service was 8.93 years. 33 (55% of respondents) had sufficient knowledge and 31 (51.7% of respondents) had a negative attitude about First Aid.
Conclusion: The majority of respondents indicated insufficient knowledge and negative attitudes in providing first aid.
Downloads
Download data is not yet available.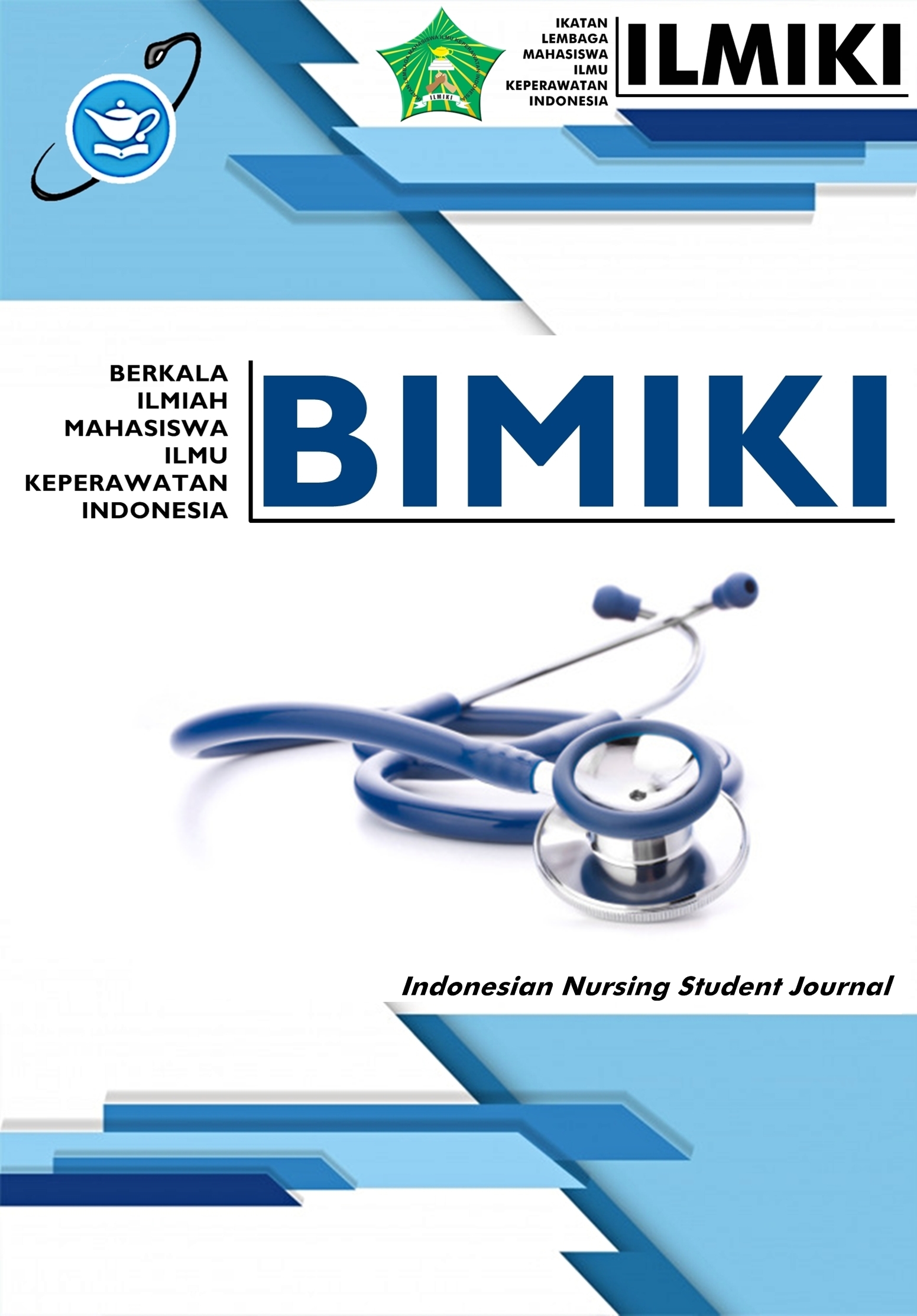 Copyright (c) 2023 BIMIKI (Berkala Ilmiah Mahasiswa Ilmu Keperawatan Indonesia)
This work is licensed under a Creative Commons Attribution-ShareAlike 4.0 International License.