STUDI KASUS: PERAWATAN PAYUDARA DAN PIJAT OKSITOSIN TERHADAP PRODUKSI ASI PADA IBU MENYUSUI DI RSUD Dr. MM. DUNDA LIMBOTO
CASE REPORT: BREAST TREATMENT AND OXYTOCIN MASSAGE ON BREAST MILK PRODUCTION IN BREASTFEEDING MOTHERS AT DR. MM. DUNDA LIMBOTO
Indo Maryam Rusdin

Universitas Muhammadiyah Gorontalo

Ani Retni

Universitas Muhammadiyah Gorontalo

Harismayanti Harismayanti

Universitas Muhammadiyah Gorontalo
Keywords:
Breast Care, Milk Production, Oxytocin Massage
Abstract
Introduction: Breast milk is not smooth caused by a lack of the hormone oxytocin. One of method to increasing milk production is stimulate the production of the hormone oxytocin through breast care and oxytocin massage. The study aimed to be able to apply breast care and oxytocin massage to milk production in nursing mothers
Methods: The research design used descriptive observational. The sample is 3 respondents. The inclusion criteria: 1) postpartum mothers who had problems with milk production. 2) the mother gave birth to a live baby. 3) mothers who breastfeed their babies. 4) composmentis mother awareness. 5) mothers are willing to be respondents. The exclusion criteria: 1) mothers who gave birth with postnatal complications. Breast milk production is measured by looking at the observation sheet with the criteria for smooth milk production, if the score is ≥ 3 and the milk production is not smooth, the score is < 2.
Results: The results obtained an average score before the intervention was 0.3 (< 2), which means that milk production was not smooth. Meanwhile, the average score after the intervention was 5 (≥ 3), which means that milk production is smooth. There is an effect of the intervention on the milk production of breastfeeding mothers.
Conclusion: Breast care and oxytocin massage can affect milk production in breastfeeding mothers at Dr.MM Dunda Limboto Hospital. Breast care and oxytocin massage can be continued independently when breast milk is not flowing smoothly, so it can overcome the problem of milk production not flowing smoothly.
Downloads
Download data is not yet available.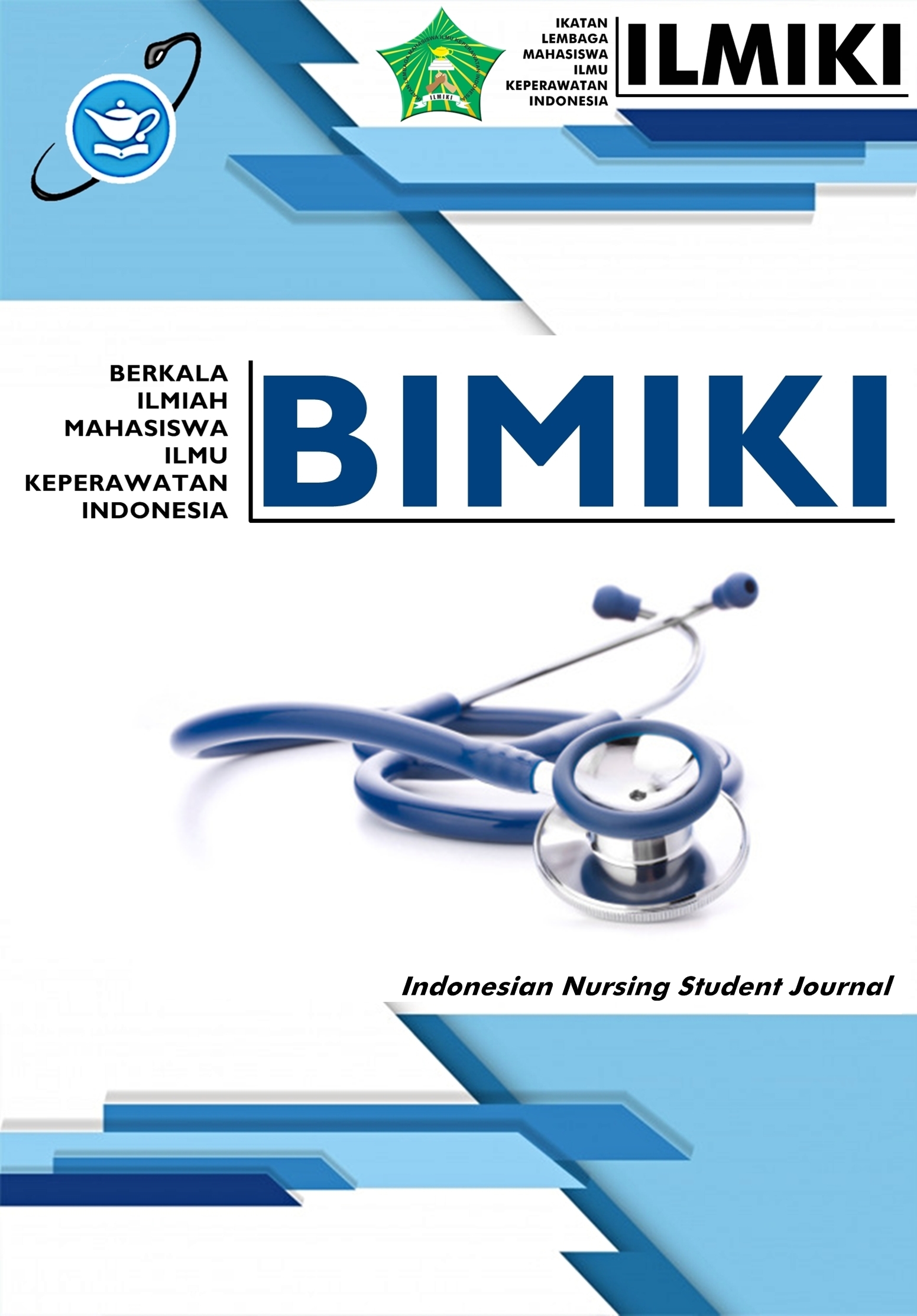 Copyright (c) 2023 BIMIKI (Berkala Ilmiah Mahasiswa Ilmu Keperawatan Indonesia)
This work is licensed under a Creative Commons Attribution-ShareAlike 4.0 International License.