STUDI KASUS: PEMBERIAN ASI EKSKLUSIF DAN ASI TIDAK EKSKLUSIF TERHADAP PROSES INVOLUSI UTERI PADA IBU NIFAS
CASE REPORT: EXCLUSIVE AND NON-EXCLUSIVE BREASTFEEDING FOR THE PROCESS OF UTERINE INVOLUTION IN POSTPARTUM MOTHER
Siska Asiali

Universitas Muhammadiyah Gorontalo

Ani Retni

Universitas Muhammadiyah Gorontalo
Keywords:
Exclusive Breastfeeding, Non-Exclusive Breastfeeding, Uterine Involution
Abstract
Introduction: After the baby is born, the reproductive organs including the uterus recover as before pregnancy. In this situation, complications often occur, namely there is no normal involution so that bleeding can occur. As an effort to prevent postpartum hemorrhage can be done by simulating the release of oxytocin by exclusively breastfeeding the baby. This study aims to determine how the picture of the involution process in puerperal mothers with exclusive breastfeeding and non-exclusionary breastfeeding.
Methods: This study used quantitative research methods with a descriptive observational approach. Independent variable exclusive breastfeeding and non-exclusive breastfeeding, dependent variable Involution uteri. The research sample amounted to 3 respondents, during the study from December 26, 2022 to January 7, 2023, inclusive criteria were patients who were willing to become respondents by signing informed consent. The research instrument uses observation sheets of TFU measurements, and uses objective and descriptive analysis.
Results: The results of this study showed that there was a normal involution process in patients who breastfed exclusively breastfeeding amounted to two respondents with a percentage of 66.7%, and one respondent who breastfed non-exclusively breastfed with uterine involution with a percentage of 33.3%
Conclusion: Based on the results of research that exclusive breastfeeding will greatly help the process of uterine involution or the process of uterine reduction back to before pregnancy. As for the advice from researchers on postpartum mothers, it is hoped that it can further increase their awareness to exclusive.
Downloads
Download data is not yet available.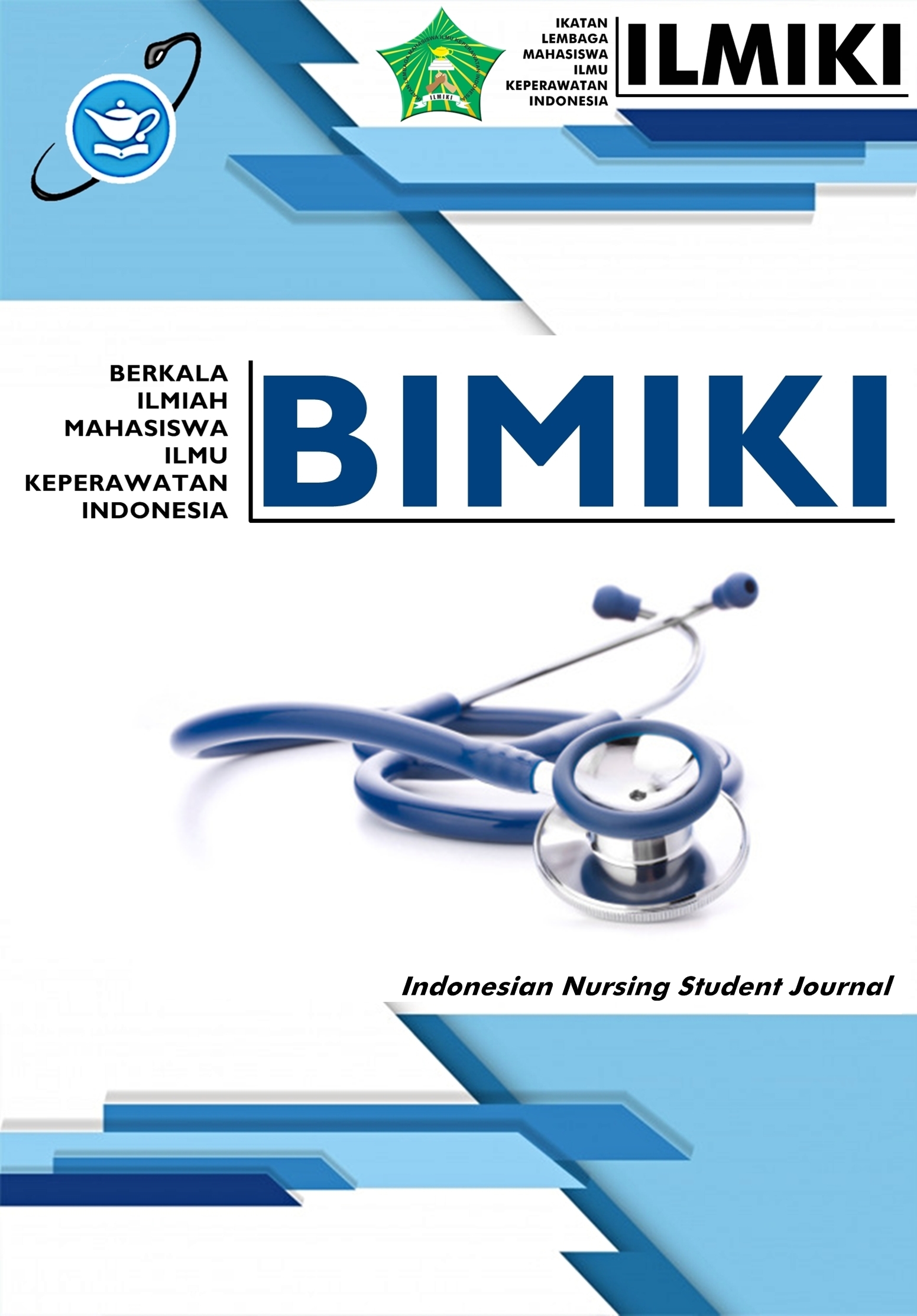 Copyright (c) 2023 BIMIKI (Berkala Ilmiah Mahasiswa Ilmu Keperawatan Indonesia)
This work is licensed under a Creative Commons Attribution-ShareAlike 4.0 International License.